Saules Fabrika® - harmony with nature!
Aromatic shower gels...
Saules Fabrika® - natural and high quality cosmetics!
Body yogurts, different flavors...
Saules Fabrika® - a present!
Presents, gift sets...
Hair masks
Three hair masks are 100% natural and balanced products...
Saules Fabrika® - the pleasure!
Bath milk, gentle flavors...
Saules Fabrika® - flavor!
Cherry collection...
Saules Fabrika
Saules Fabrika ® is a cosmetic brand of new generation. We are inspired by perfection and harmony of the nature around us. Hand-made cosmetics by Saules Fabrika include bath and shower products, a variety of body care products and a lot of other products. In our production, we have managed to combine extensive knowledge of our experts and natural ingredients, advantages of hand-made cosmetics and the achievements of modern technologies. The name of the brand means Sun Factory. We are working to bring a bit of light and warmth in your bathroom.

Only the ingredients of the highest quality are used in our production. To make an ordinary process of taking a shower more exciting, we select the best bounties of nature: plants, essential oils and extracts. We use them to create unique compositions that bring you joy and utmost benefit. Body cosmetics by Saules Fabrika® – innovative methods and recipes from the depths of the centuries for your health and beauty.

Today, the range of Sun Factory products includes more than a hundred kinds of hand-made cosmetic products. Our team works every day to create high-quality new products. Now Saules Fabrika offers aromatic soap, eco-candles, liquid soap, massage oils, bath cakes and a lot of other unique cosmetic products. Every one of them means endless pleasure that will make your life more intense, bright and exciting.

The most valuable thing for us is your positive feedback and positive feelings due to the use of Saules Fabrika cosmetics. Virtually everything: from the colourful packaging to service in shops should bring our customers only positive emotions and joy. This is the reason why our specialists have been working for more than 10 years. And will definitely continue their mission.


Saules Fabrika Philosophy: more pleasures!

We care about your well-being, as the quality of your life depends on how you feel. So start with the shower, it's so easy! You only need a couple of minutes of your time, hand-made soap and your willingness. The rest will be ensured by body cosmetics by Saules Fabrika.


Saules Fabrika: high quality all over the world
Our production facilities constantly grow and develop. Hand-made cosmetics by Saules Fabrika has seen huge success and has been sold in more than ten countries: from Russia to the USA. Our brand shops are popular in Germany, Hungary, France, England, and Italy. There are Saules Fabrika fans in Finland, Estonia, Lithuania, Ireland, Spain, and Greece. Poland, China, Japan, United Arab Emirates, Australia and the USA are not left behind either. Let alone Russia, Belarus, and Ukraine. We will welcome any partner willing to represent the brand Saules Fabrika.


Why Sun factory?
It is very easy.


When you choose our body cream or aromatic soap, you choose NATURAL products of HIGH QUALITY.
All cosmetic products are hand-made: starting from mixing ingredients to packaging. We will continue following this principle. Unique products can only be created with love.
Saules Fabrika cosmetics contains NO synthetic ingredients: only environmentally friendly substances and formulations.

Saules Fabrika is a pleasure that will change your life!


New. Hair masks: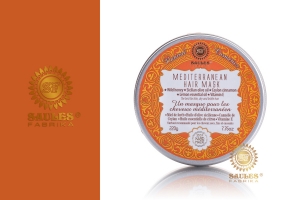 Mediterranean hair mask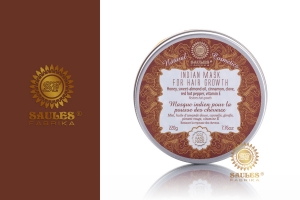 Indian hair growth mask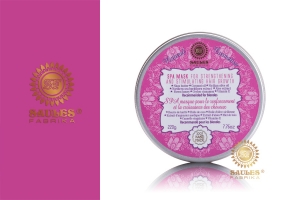 SPA mask for strengthening